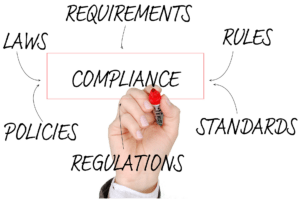 Behaviour rules
Karl Wetzel | DUDEK manufacturing systems
As a company with social responsibility and an obligation to customers, suppliers and employees, it is important to find points of reference in a world that is constantly and rapidly changing.
The principles of the honorable businessman apply to us
That is why we have decided to draw up and apply a code of conduct for applicable laws, standards and the principle of the "honorable businessman". These principles determine our basic behavior in the performance of our work.
Principles
We want to respect our moral and social obligations towards the people and countries with which we do business. We pursue clean and recognized business practices and fair competition. Corruption and bribery within the meaning of the relevant UN Convention1 as well as unfair personal gain by taking advantage of the operational position are out of the question for us.
Environment | sustainability
We are aware of the responsibility that we as a manufacturing industrial company have towards our environment. That is why we will always pay attention to the protection of nature and the environment in the development, manufacture and disposal of our products and promote resource-saving handling. Occupational, health and environmental protection is an obligation for us.
Communication
We strive for open and cooperative communication with all interlocutors such as employees, superiors, customers, suppliers or public authorities.
Data protection
The information and experiences used in the company are not used in a damaging manner. We keep strict confidentiality about trade secrets and business information. Documents and data are stored properly.
Employee
We respect the rights and dignity of every individual. Here, human rights and security are binding for us in accordance with the UN human rights charter. Motivated, satisfied and well-trained employees are the basis for successful products.
Suppliers
Our actions are based on economic cost aspects in order to remain competitive in the long term, whereby inexpensive production and services are applicable within the framework of our rules.
Customers
The customer enables us to act economically through his purchasing decisions. We can only survive with our products and services as long as we meet their needs. We recognize the satisfaction of our customers as one of our most important quality criteria by working towards this goal.
Quality
Our company stands for quality. We all want to do our jobs in the best possible way. Our products and work processes should always reflect the current state of the art, so that the quality concept is integrated from creation through implementation to delivery.
Questions ?
Do you have any questions or suggestions about our products or services?
Then please contact us, we are happy to be there for you!